Encouraging research is what drives us
Humor, memory, and even appetite issues. What are the impacts of a poor night's sleep on our health? Today, information on Sleep Medicine and the advances of science are more disseminated, with countless papers and research projects available to those seeking data, diagnosis and treatment. But it has not always been this way.
In the 1970s, when Professor Sergio Tufik started dedicating his time to this topic, few sleep studies and material were available.
The objective of his research was initially linked to the effects of sleep deprivation on the activity of neurotransmitters, particularly dopamine.
The publication of his Doctoral thesis was the first big step towards advances in the field, and the results contributed to greater knowledge on how the lack of sleep causes brain and behavioral changes.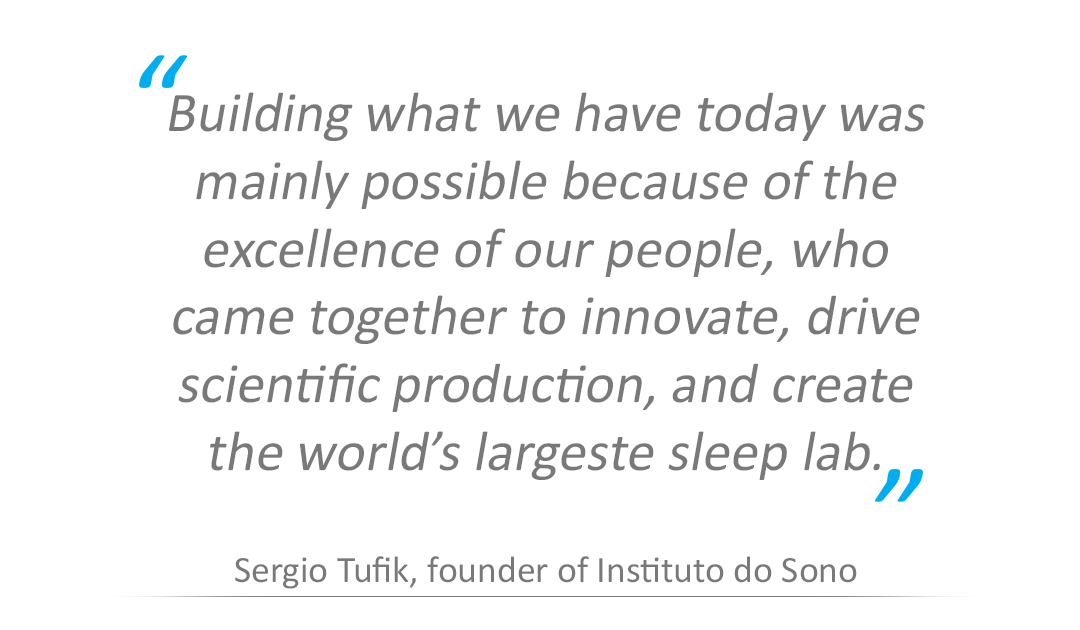 The study was a pioneer in the field, and it was the professor's desire for change that boosted the evolution of Sleep Science in Brazil. Since then, the group of researchers has grown, different lines of research have been developed, and Instituto do Sono was founded.
The Institute has one of the largest and most diverse groups of researchers in the world working to understand sleep-related phenomena and their clinical applications, helping in diagnosis and treatment. The team develops clinical and pre-clinical projects in Sleep Biology and Medicine, intersecting with other fields of Medicine and Health Sciences.